By Stephania Guimaraes *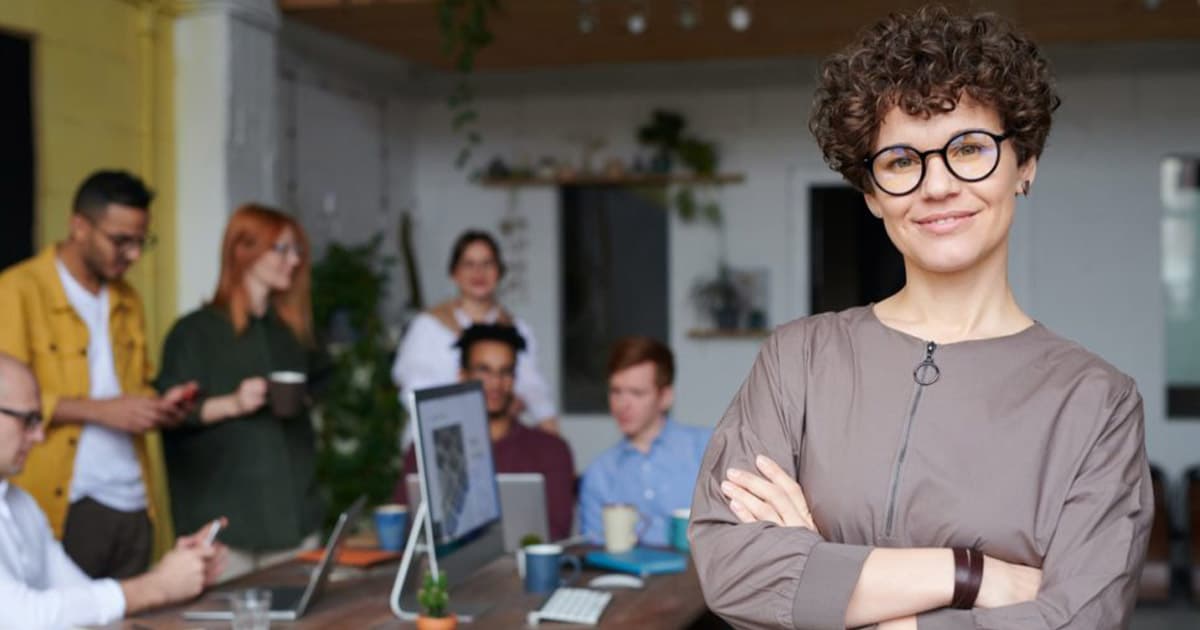 Companies, investors and consumers are increasingly aware of the sustainability criteria required by investment funds and the market in general. This movement can be clearly perceived throughout the stakeholder chain. If you are a startup, even if you don't identify at first with the now famous acronym ESG (short for Environmental, Social and Governance), you need to understand how this growing demand can impact you. Many startups consider themselves small fish and allow themselves to ignore good governance, one of the basic criteria of ESG. They couldn't be more wrong. Follow the text until the end and realize that from the ideation stage it is already possible to be ahead of the competition and convey security to investors by betting on sustainable criteria.
Why a startup needs to think about sustainability
Visualize the following scenarios: Does your startup want to partner with a large company to provide services? A traditional company in the market wants to invest in its startup? Does an important international fund also want to invest in your startup? Need to demonstrate the health of your numbers in a pitch? These are some of the cases where, sooner or later, ESG criteria will become ubiquitous and will be required. And nobody wants to miss out on business opportunities by ignoring the subject of sustainability, which is so in vogue today, right?
The "G" in the acronym ESG, which stands for governance, is an aspect of sustainability that is being observed in companies of all sizes – small, medium or large, startups are no exception. Governance is what we call an "umbrella", it is the subject that encompasses aspects such as diversity, good financial management, transparency and fiscal responsibility. It is considered by many experts as a backbone, the basis for the "E" and the "S" to happen, as well as the basis of the strategy so that a company's sustainable journey is consistent and not just marketing.
Shift to a sustainable mindset
Startups today need to understand that more and more companies demand compliance with ESG criteria by their suppliers and various stakeholders. Such a scenario can mainly impact B2B startups, but they are not the only ones who should remain alert. For startups that want to grow in a well-structured way, the application of the basic principles of corporate governance is essential for the development of a longer, faster and less risky trajectory.
Today, there are tutoring, reading material and specialized corporate governance courses for startups within everyone's reach. An example is the Corporate Governance for Startups course, from IBGC (Brazilian Institute of Corporate Governance), which aims to present and explore topics related to the startup and scale-up ecosystem in order to prepare founders and CEOs, innovation or operations managers, to support the development of solid and durable businesses.
Startups' eyes on ESG shouldn't stop there. It's hard to say no to an investor, right? But before saying yes, a startup needs to put itself in the shoes of those who also have the power of choice over their business partners, mentors and investors. It is necessary to know how to evaluate as well as being evaluated. A hypothetical association with the wrong partner, such as an angel investor or a corporation that does not meet governance criteria (such as ethical business practice, accurate and transparent accounting, or financial accountability) can be costly and tarnish a successful track record. making important future partnerships or survival unfeasible. This is what sustainability is all about, and economic sustainability has become paramount.
What corporate governance practices can be applied to startups?
There are some essential corporate governance practices to be adopted by any entrepreneur when starting their startup or company that go far beyond inclusion and diversity, aspects much debated today. Some examples of important actions can be a well-crafted partnership agreement, obtaining adequate legal advice, drawing up the rules for the exit of partners (and vesting of participation), intellectual property, an annual audit, the correct choice of tax and so on. Practices that must and need to be adjusted according to the stage and level of maturity in which the startup is and should be adopted by any startup.
Benefits of corporate governance for startups
Attention to corporate governance in startups brings several obvious benefits, but perhaps the most important and expected is to make it easier to attract investments, since from a structured management model it becomes much easier to win more confident and reliable investors. .
Even though the term corporate governance may seem unfeasible for a startup given its rapidly changing characteristics and small size, it is possible to establish practices in a different and, often simplified, way, generating value.
When is the best time to think about corporate governance in a startup?
Good governance must be adopted from the pre-operational phase of a startup, even before its presentation to the market, at the moment of ideation, since this is the moment in which values, purpose, strategies for development and scaling are defined, in addition to of the feasibility analysis. See below what can be done in each phase.
In the ideation phase, for example, taking care of corporate governance may mean studying the feasibility of the proposal, financial feasibility, studying the legislation relevant to the business and a possible need for patent registration.
In the validation, carry out the statutes, the rules and prepare the space for the reception of consultants or collaborators.
In the traction phase, some processes have already started to run and need to be strengthened by capturing new markets and customers, which requires structural and organizational reinforcement.
When the scaling phase is reached, the startup starts to take off and then the governance should have already helped in the strategies for this scalability, avoiding risks of startup closure, for example, and allowing the maintenance of dynamism and rapid changes and adaptations, characteristics essential to the business.
In general, the reasoning follows the logic of "the sooner, the better" so that the desire to associate with the ideal strategic partner does not die on the beach due to lack of information. In essence, the main objective is to ensure reliability in a given company for its shareholders and other stakeholders, creating an efficient set of mechanisms to ensure that the behavior of executives is always aligned with the interests of shareholders and investors. It is about guaranteeing to the people involved that the operation of a business does not have a negative impact on those around it: its customers, administrators, employees, their city, the neighbour, the investor, the founder.